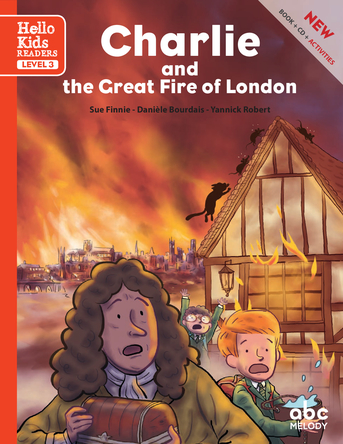 Charlie and the Great Fire of London
Livre numérique
Edited by ABC Melody
Charlie and his class go on a school excursion to the Monument to learn about the Great Fire of London. Charlie and his friend Pierre open a door and travel back in time to 1666...
Charlie et sa classe sont en excursion scolaire à Monument, lieu dédié au grand incendie de Londres de 1666. Poussés par la curiosité, Charlie et son copain Pierre ouvrent une porte et sont projetés 4 siècles en arrière, au beau milieu de la ville en flammes !
Bonus : 8 pages d'activités et de jeux !