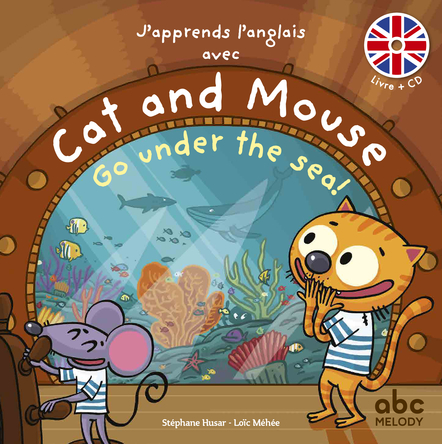 Cat and Mouse go under the sea !
Livre numérique
Edited by ABC Melody
Alors qu'ils rêvent d'un voyage en bateau en sirotant une limonade, Cat and Mouse font la rencontre du Capitaine Nemo. Celui-ci est justement à la recherche de moussaillons pour l'accompagner dans une mission sous-marine. Ni une, ni deux, nos deux amis embarquent à bord du Nautilus et partent à la découverte des fonds marins... qui leurs réservent une drôle de surprise ! While dreaming of a boat trip sipping lemonade, Cat and Mouse meet Captain Nemo. It is precisely in search of sailors to accompany him in an underwater mission. Neither one nor two, our two friends embark aboard the Nautilus and go to discover the seabed ... which they reserve a funny surprise!