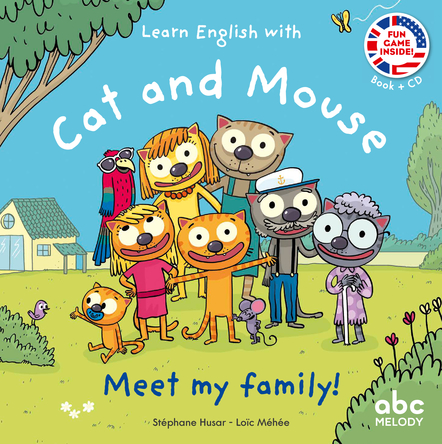 Cat and Mouse Come to my house !
Livre numérique
Edited by ABC Melody
Cat a invité Mouse à rencontrer son nouvel animal de compagnie. Mais Coco a disparu de sa cage. Toute la famille le cherche dans toutes les pièces de la maison. Cat invited Mouse to meet her new pet. But Coco disappeared from his cage. The whole family looks for him in every room of the house.