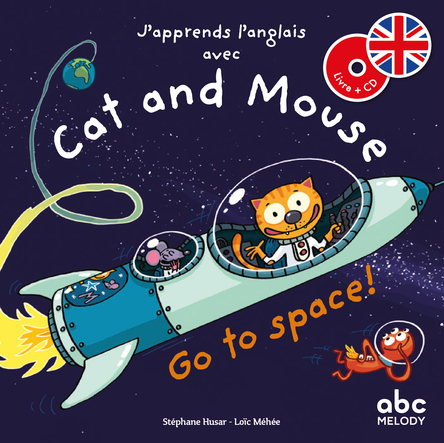 Cat and Mouse go to space !
Livre numérique
Edited by ABC Melody
Cat and Mouse vont partir dans l'espace pour une mission très spéciale. Au cours de l'aventure, ils apprendront le nom des planètes et des étoiles en anglais. Mais lorsque la fusée tombera en panne, il faudra trouver une solution… Un atterrissage sur la planète Mars s'impose alors et une rencontre inattendue avec les Martiens attend nos deux amis. Cat and Mouse are going into space for a very special mission. During the adventure, they will learn the names of planets and stars in English. But when the rocket breaks down, it will be necessary to find a solution ... A landing on the planet Mars is essential then and an unexpected meeting with the Martians awaits our two friends.